An Unparalleled Closing Experience
Manage Escrow Funds for Transaction
From preparing escrow instructions and receiving purchase funds to distributing those funds appropriately and preparing final statements, our escrow officers seamlessly manage the entire closing process for your clients.
Assess Property Records & Clear Title Defects
One missed title defect and your clients could end up in a tough spot when closing time comes around. We look for and clear fraud and unexpected expenses against the property so it is free and clear of any encumbrances.
Conduct Real Estate Closing
Looking for a title agency to handle the entire closing process – from the initial property search to organizing closing day? We've got you covered. Our team has a unique mix of efficiency, knowledge, and friendliness at a competitive rate.
Issue Title Insurance Policies
Help your clients get the protection they need against loss or damage occurring from liens, encumbrances, or defects in the title at a competitive rate. We provide both lender's and owner's title insurance policies.
Start a Property Title Search for your Clients
New homebuyers? No problem.
As a real estate professional, we know you have a choice on who coordinates your clients' closing. Choosing Primera Title means partnering with a full-service title agency backed by more than 30 years of experience providing title and escrow services throughout the entire state of Florida. See the difference an unparalleled closing experience makes today.
Why We are the First Choice in Closing

"We are very particular when we recommend professionals to our clients. It is always with great confidence that we recommend our clients to Chris from Primera Title. She has a level of caring that is rare in our industry and the personal involvement with each client is superior to any other escrow agents that we have worked with throughout our 35 years in the real estate industry."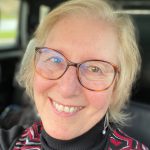 "Over the years I have worked with multiple title companies and closing agents. Chris can run circles around all of them! Because of her great communication skills, everyone knows what to expect at closing which leaves no room for stress."