An Unparalleled Closing Experience
Manage Escrow Funds for Transaction
From preparing escrow instructions and receiving purchase funds to distributing those funds appropriately and preparing final statements, our escrow officers seamlessly manage the entire closing process.
Assess Property Records & Clear Title Defects
One missed title defect and you could end up in a tough spot when closing time comes around. We look for and clear fraud and unexpected expenses against the property so it is
free and clear of any encumbrances.
Conduct Real Estate Closing
Looking for a title agency to handle the entire closing process – from the initial property search to organizing closing day? We've got you covered. Our team has a unique mix of efficiency, knowledge, and friendliness at a competitive rate.
Issue Owner's Title Insurance
Get the protection you need against loss or damage occurring from liens, encumbrances, or defects in the title at a competitive rate. So you won't be on the hook for fraud or unexpected expenses caused by previous owners.
Get a Title Insurance Estimate
Buying your dream home? No problem.
As a homebuyer, we know you have a choice on who coordinates your real estate closing. Choosing Primera Title means partnering with a full-service title agency backed by more than 30 years of experience providing title and escrow services throughout the entire state of Florida. See the difference an unparalleled closing experience makes today.
Why We are the First Choice in Closing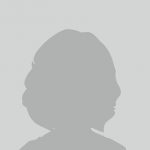 "Thank you for the quick and easy refinancing on our home to everyone at Primera Title! The team we worked with was so professional and polite that the process went very smoothly."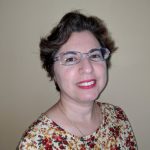 "I know I can rely on the Primera Title team to answer any questions I may have, and they are willing to go above and beyond to assist in a loan closing. Chris and Shaunna are extremely professional, knowledgeable, and positive employees. They take pride in their work being done to perfection, and that makes such a huge difference."