An Unparalleled Closing Experience
Manage Escrow Funds for Transaction
From preparing escrow instructions and receiving purchase funds to distributing those funds appropriately and preparing final statements, our escrow officers seamlessly manage the entire closing process with accuracy and efficiency.
Assess Property Records & Clear Title Defects
Our team quickly and accurately combs through pages of historical property records to ensure the property your financial institution is loaning against is free and clear of any liens, encumbrances, or defects.
Conduct Real Estate Closing
Looking to partner with a title agency to handle the entire closing process – from the initial property search to organizing closing day? We've got you covered. Our team has a unique mix of efficiency, knowledge, and friendliness at a competitive rate.
Issue Lender's Title Insurance
We offer lender's title insurance to cover your financial institution from any defects. If your borrower defaults and there are issues with the property's title, you would be covered up to the amount of the mortgage.
Partner with a Full Service Title Agency
Complicated closing? No problem.
As a lender, we know you have a choice on who you partner with to close on real estate transactions. Choosing Primera Title means partnering with a full-service title agency backed by more than 30 years of experience providing title and escrow services throughout the entire state of Florida. See the difference an unparalleled closing experience makes today.
Why We are the First Choice in Closing
"I've worked with Chris and Shaunna Dugan for more than 12 years and they are quite simply, and without a doubt, some of the best in the business. Their reputation for professionalism, consistency, market knowledge and prompt service are superior. I'm very proud to call the folks at Primera Title my business partners and friends."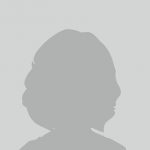 "I have been working with Chris and Shaunna from Primera Title since 2000. Throughout my career working in real estate and mortgage, they have demonstrated in every transaction that they are committed to providing professional, efficient and high quality service. Their dedication to customer service makes it a pleasure to work with them and makes my job easier!"